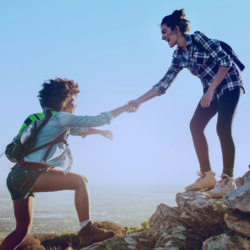 How Can Counselling Help?
There are times when life events or changes present us with challenges or unfamiliar or unwanted thoughts and feelings.
Counselling and Psychotherapy provides a safe, confidential and non-judgemental space to explore ourselves. I believe that each individual has the ability to find their own best outcome given a suitable environment in which to do so.
I believe that you are the expert of your inner world and that with support you can achieve what you need. Growth and change are a part of life and inevitably sometimes this can be difficult. I am a skilled and experienced practitioner and offer an empathetic and open space to work compassionately with you to help you express your feelings and reach your best outcomes.
Issues I offer help with
Choosing therapy is the first step in proactively seeking professional help and may feel daunting. With the right skills and support this can be made an easier process. I often see adults and young people with the following issues.
I trained at Kent University as an "Integrative Counsellor", my roots being mostly based within Humanistic , Person-Centred theory, I draw on a wide range of therapeutic modalities tailoring therapy to your needs.
I incorporate concepts based on Psychodynamic theory, Attachment Theory, Psychosynthesis, together with Mindfulness and CBT  (Cognitive Behavioural Therapy) where appropriate. I value my own longstanding practice of yoga  and at times we may incorporate simple aspects of this philosophy and work within our process. My work can involve creative elements as a way of exploring feelings, where appropriate, for both adults and young people, this may include visualisations and practical tools. I am also an EMDR (Eye Movement Desensitisation and Reprocessing) practitioner.