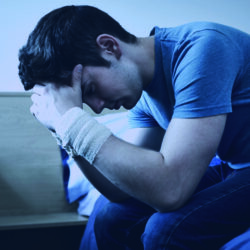 Self-harm is when someone hurts themselves purposefully, usually to cope with difficult emotions.
Self harm often begins when a person feels overwhelmed with upsetting thoughts and feelings. Harming themselves physically can feel like a release, almost giving them a sense of relief from the emotional pain they are feeling.
This relief is only temporary though and is often followed by feelings of guilt and even shame. As the emotional pain is still present, the person may continue to rely on self-harming in an attempt to cope, continuing the cycle.
Counselling provides an opportunity to explore problems and coping mechanisms, and the impulses around self harming. New strategies may need to be developed whilst acknowledging that change is not easy.
I have been trained to deal with these issues, and can work with the individual or support family members effected by self harm.