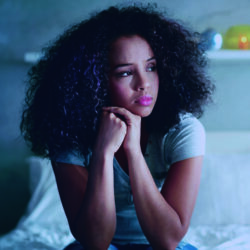 Navigating through the teenage years can be a tricky time. Young people may feel "at odds" with the world as they try to discover who they are in the world.
Young people experience a range of complex and confusing issues. This may include bullying, family breakdown and issues, school/academic struggles, feeling low, self harm and more. Young people may also need support if they have experienced life changing traumatic events.
Counselling provides an environment for the young person to explore their inner and external world, which may often seem confusing and frightening. Transformation for the young can truly be bought about by giving them the opportunity to reflect on their life in the context of a non-judgemental, safe space.
I offer a gentle, sensitive approach, but always with the possibility of humour where appropriate! Confidentiality is key to all Counselling but for young people it is especially important to know that the space is private for them and is their time.
We use talking therapies combined with psychological education, and strategies. We may use practical tools and EMDR (Eye Movement Desensitisation and Reprocessing) where appropriate.
I have many years of experience working with 11 to 18 year olds in a school environment and also in private practice.